Grand Menu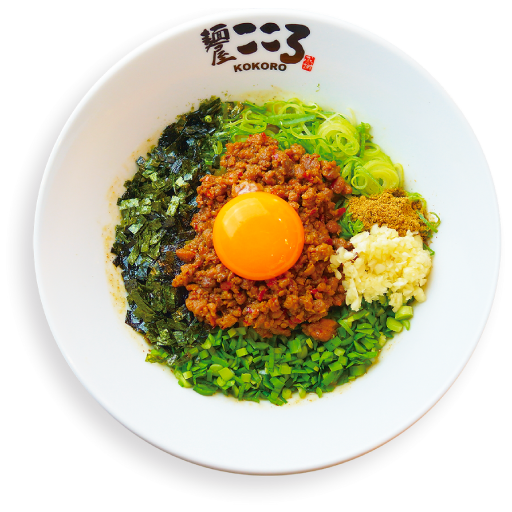 TOKYO MAZESOBA
A superb dish that has undergone continuous improvement since its establishment. It is the original Tokyo Mazesoba that has won fans around the world. Try this menu when you eat first time.
SHIO MAZESOBA
This is a very popular dish with a less spicy flavor, and instead of spicy minced pork, it is topped with a diced cha-siu.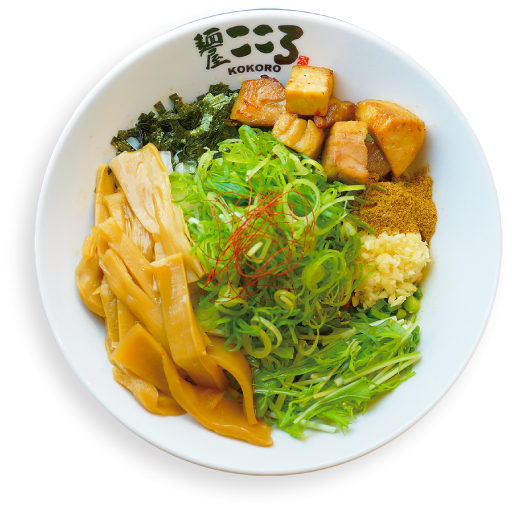 Chef's Selection
Each store offers a variety of
arranged menus.
ZENBU (All Toppings)
NIKU MAZESOBA
GREEN ONION MAZESOBA
CURRY MAZESOBA
Suit Your Mood
Toppings and soup ramen noodles to your liking.
Toppings

・Slow-Braised Cha-Siu (Diced)
・Spicy Minced Pork
・Soft Boiled Egg (Seasoned Egg)
・Chives
・Green Onion
・Onion
・Bamboo Shoot
・Cheese
・Raw Yolk Egg
・Seaweed

Local Menu

・Canada
・Hong Kong
・Japan
・Philippines
・Singapore

Oi-meshi (追い飯)

"Oi-meshi" is a dish in which a small amount of rice is mixed with the remaining soup or sauce from the mazesoba or ramen you have just eaten. "Oi-meshi" is served free of charge at all shops.
---
Menu items vary by shop.
Please understand this in advance.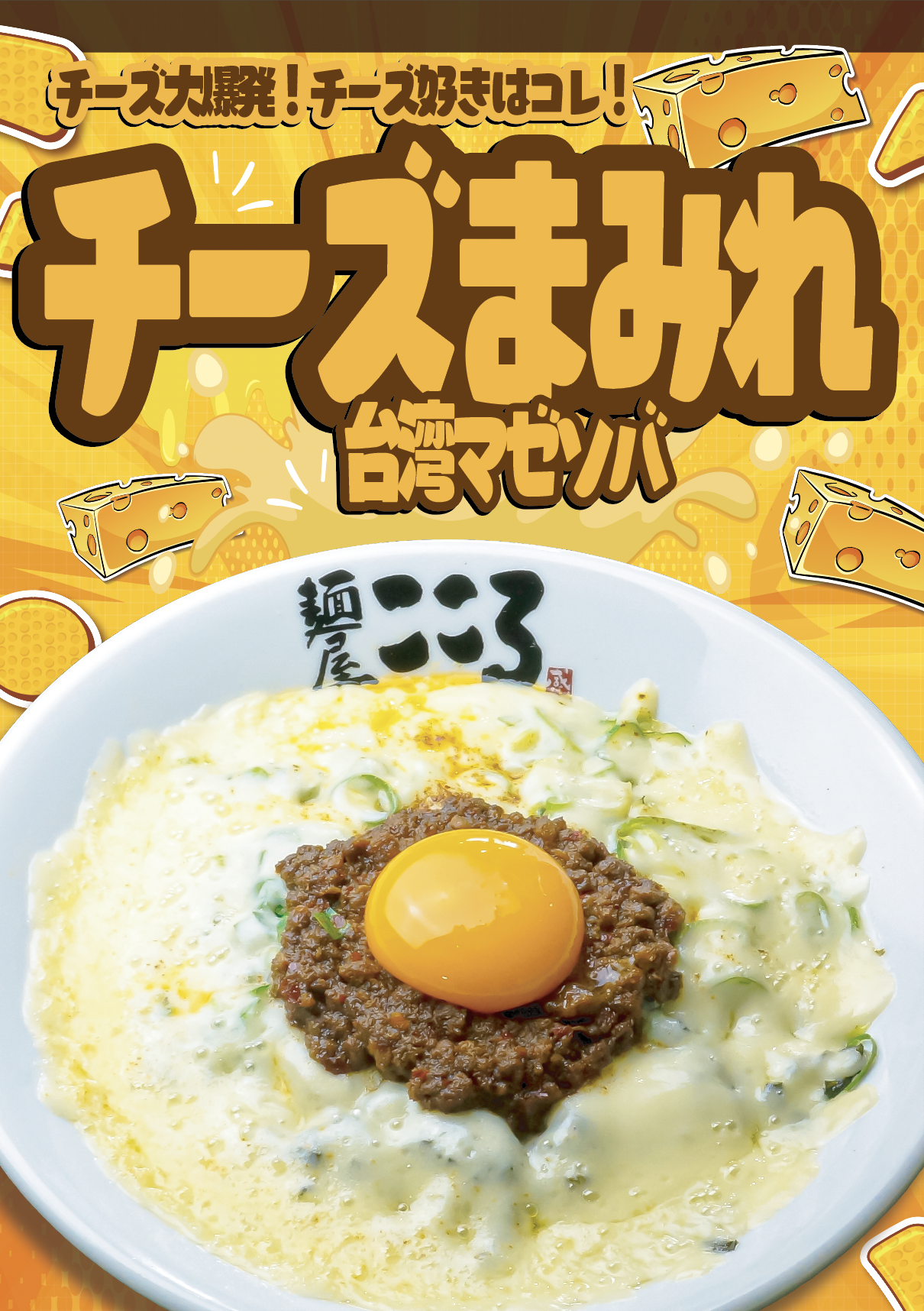 Cheese Special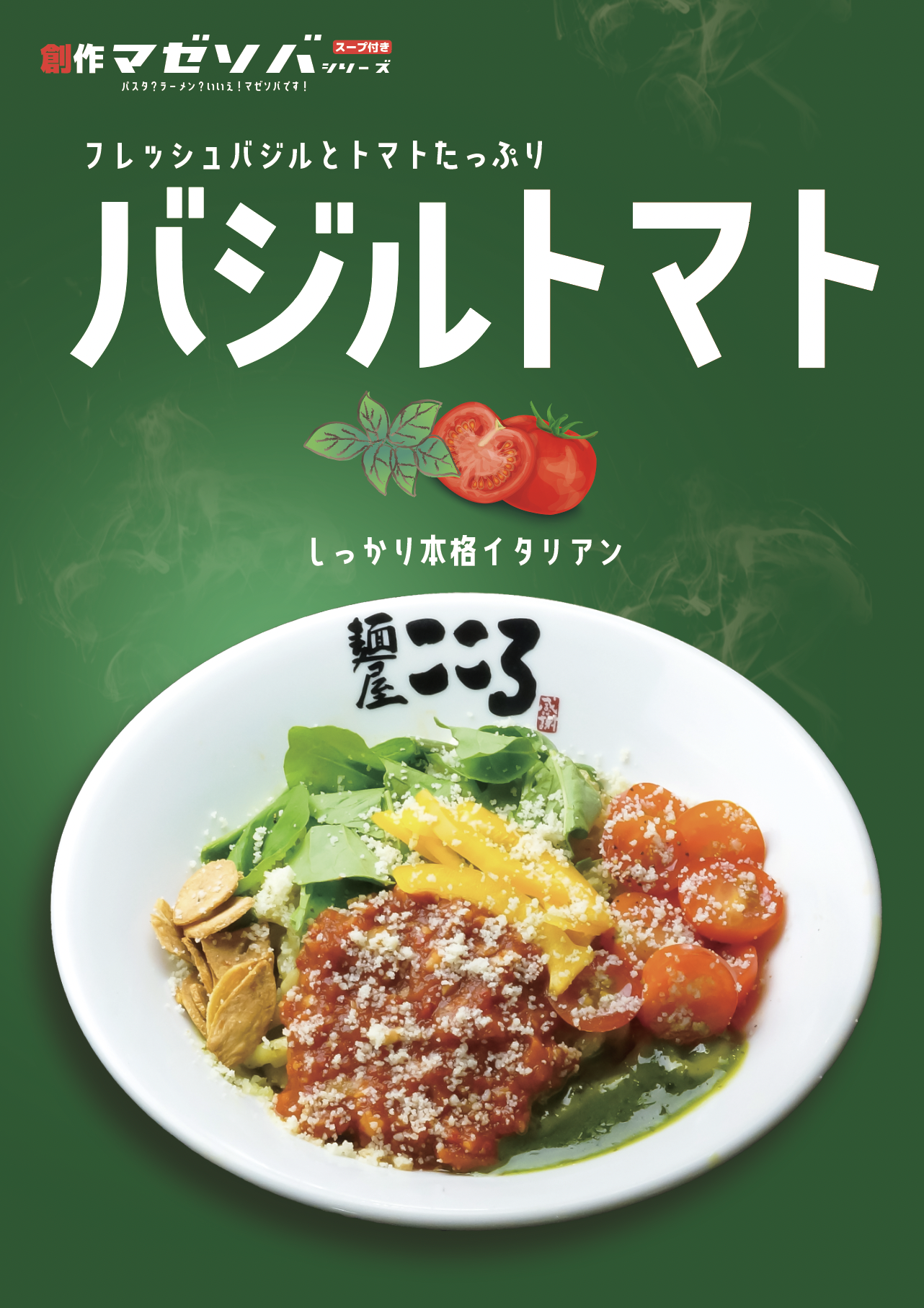 Basil Tomato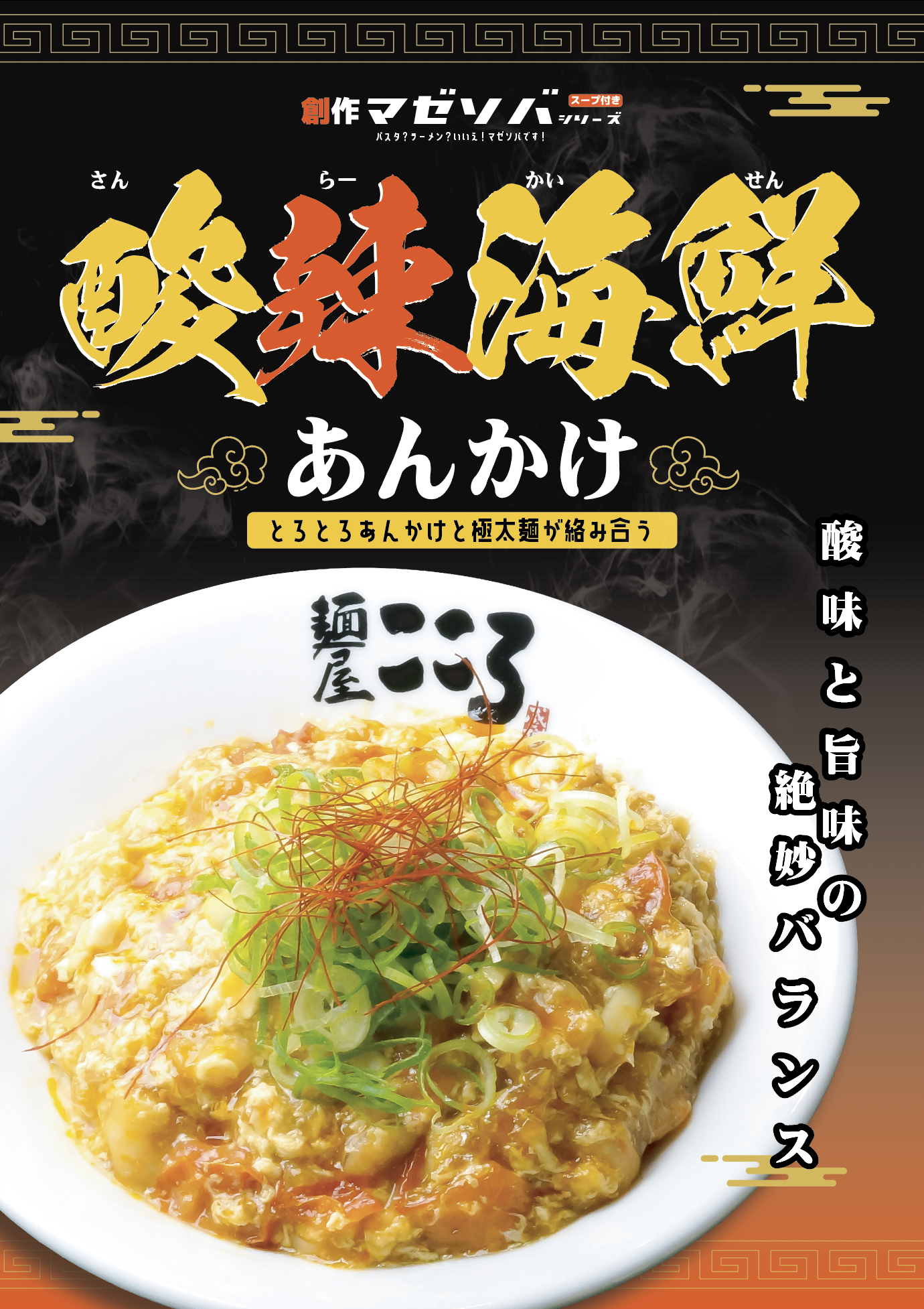 Chinese Seafood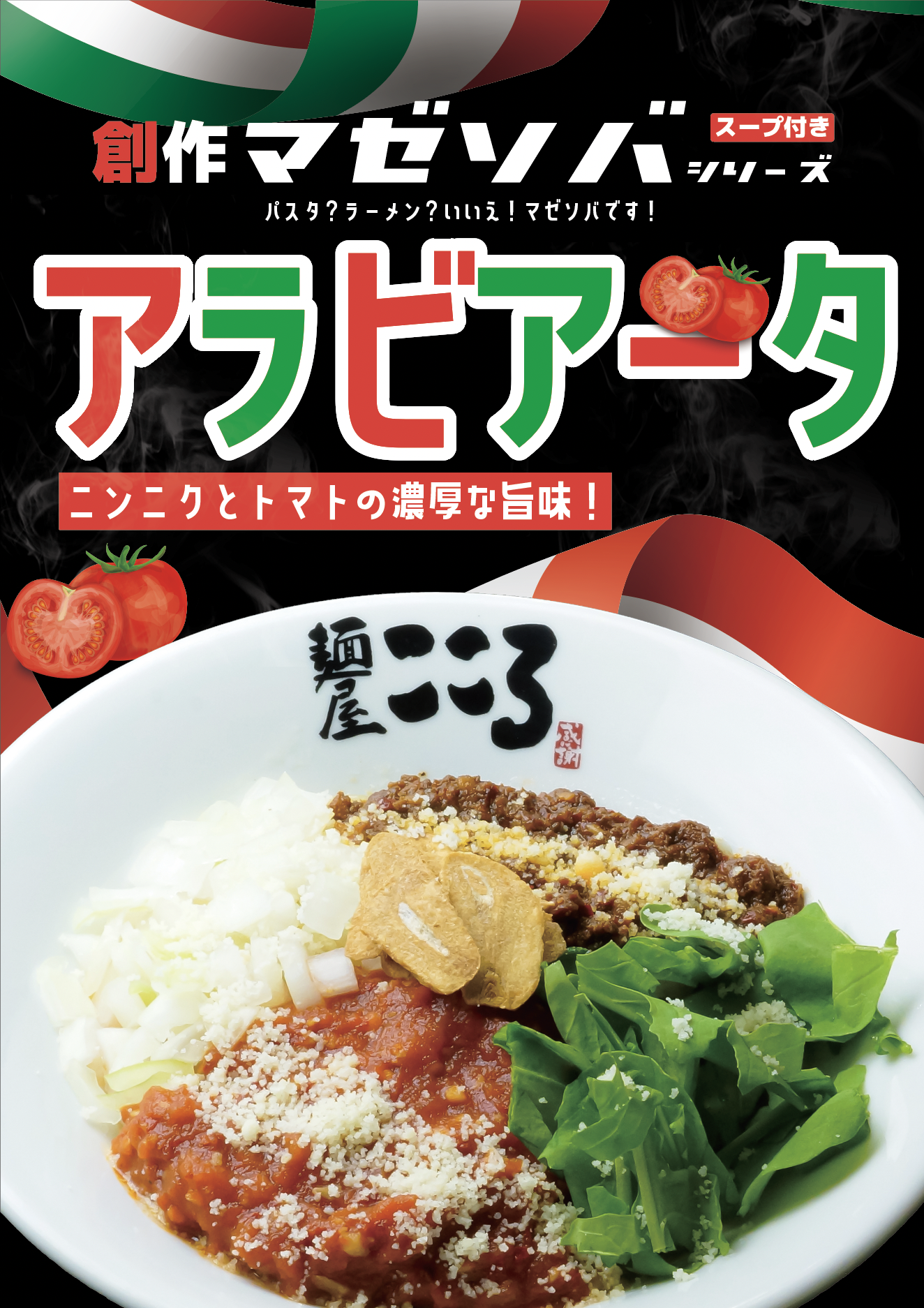 Arrabbiata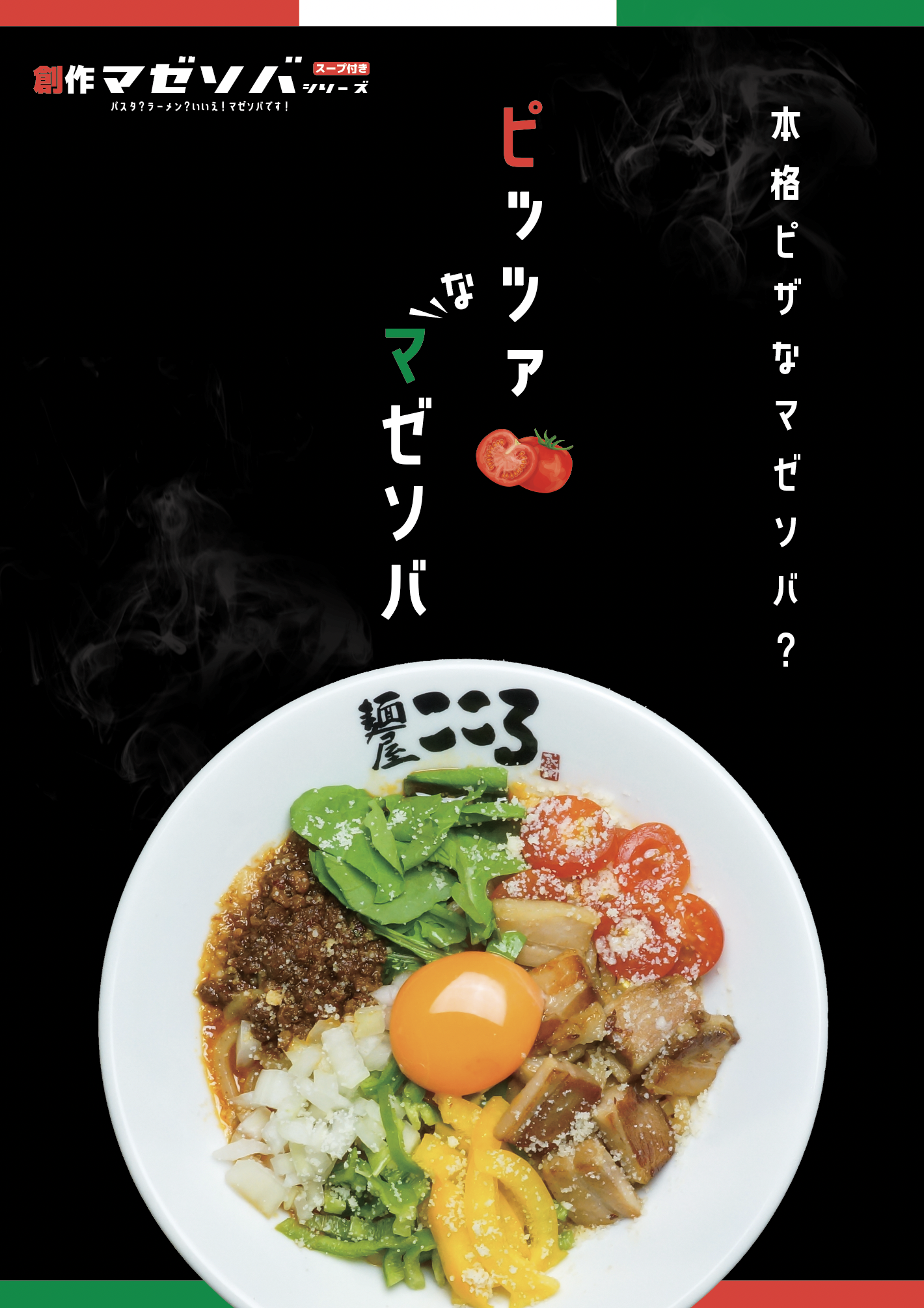 Pizza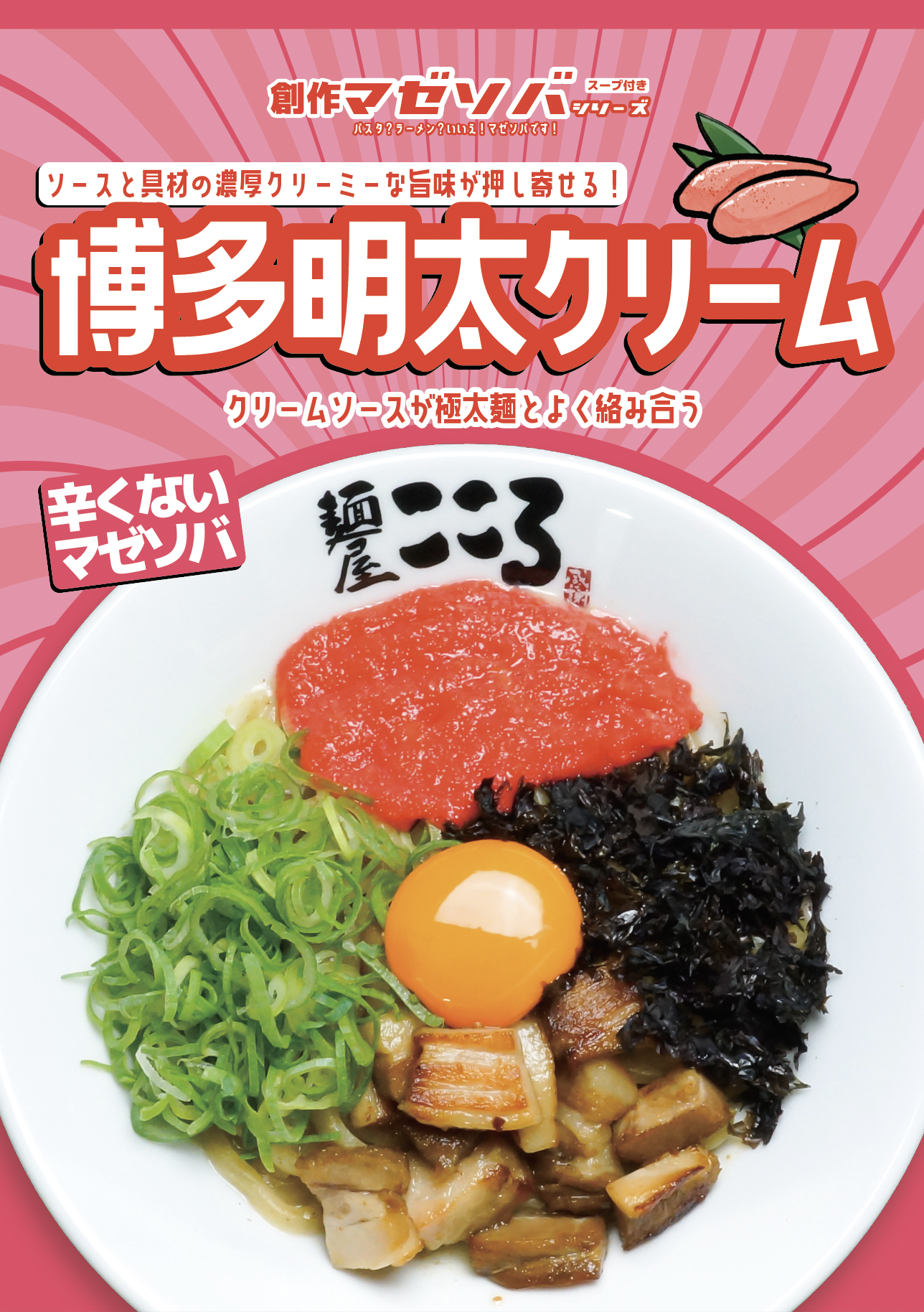 Mentaiko Cream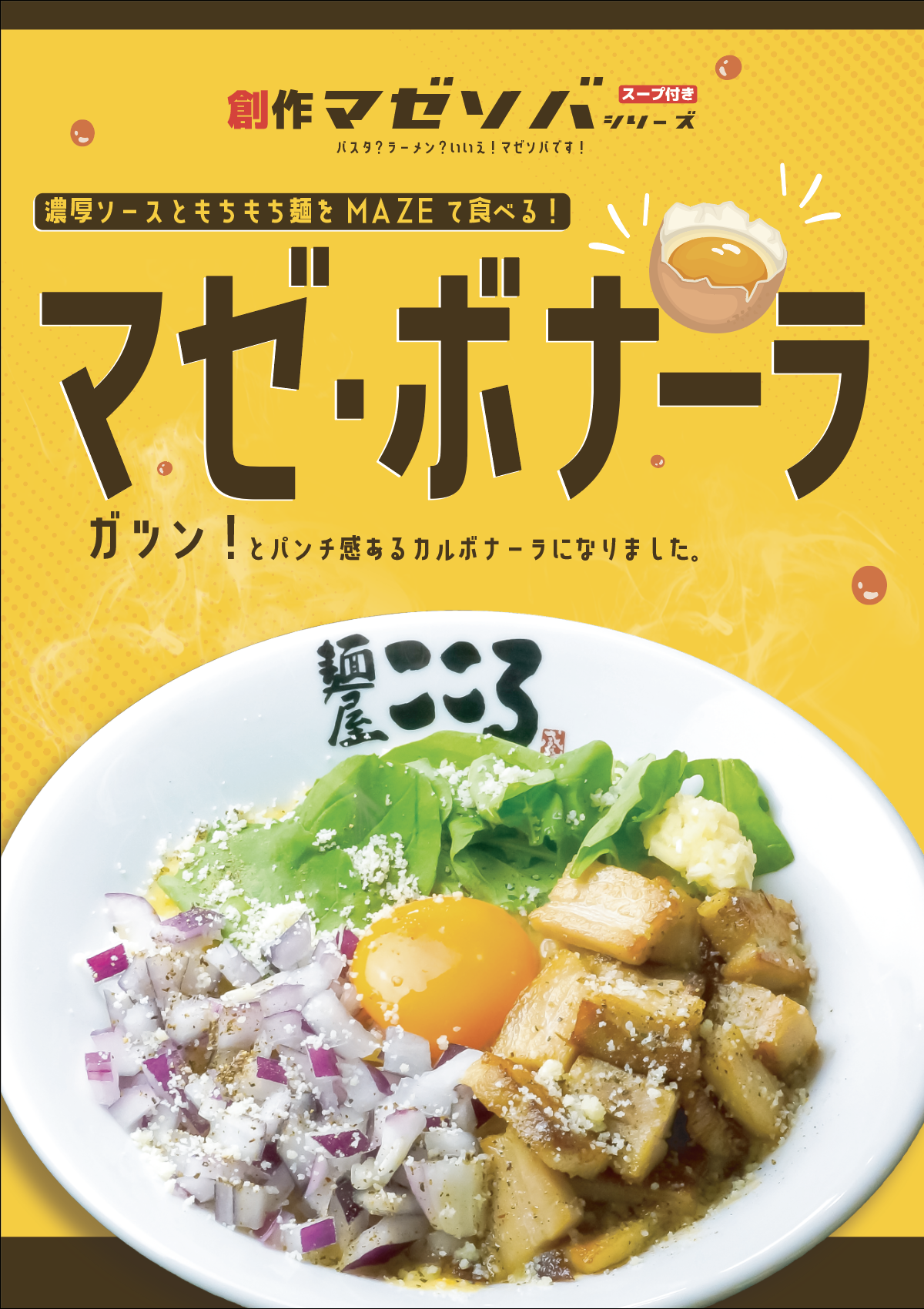 Carbonara (Mazebonara)
---
Menu items vary by shop.
Please understand this in advance.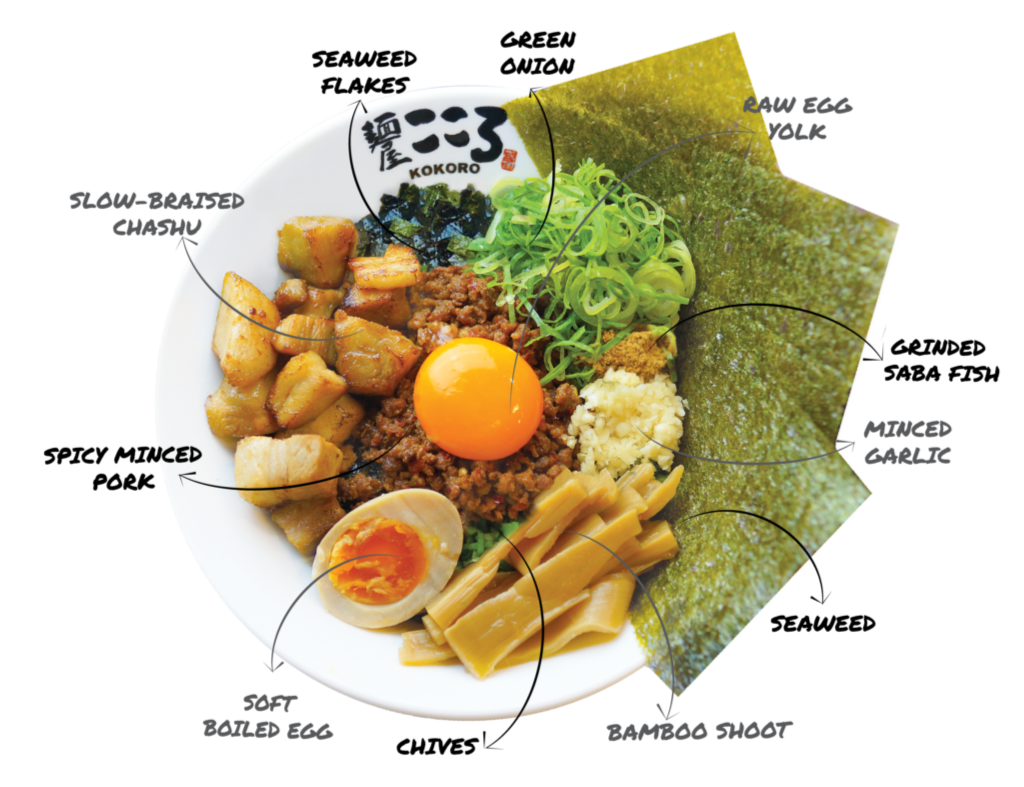 | Food Ingredients | Allergy-Specified Ingredients |
| --- | --- |
| Original Soy Sauce | Soy sauce, Mirin, Protein Hydrolysate, Salt, Meat Extract, Sugar, Kelp Extract, Bonito Flakes Extract, Seasoning (Amino Acid, etc.), Caramel Color, Acidifier, (Some ingredients include wheat, soybeans, chicken, pork) |
| Original Salt Sauce | Dashi (Mackerel, Bonito, Horse mackerel, Shrimp), Dextrin, Salt, Sake, Soy sauce, Scallop Extract, Seasoning (Amino Acid, etc.), Sake Spirit, Caramel Color, (Some ingredients include wheat, shrimp, mackerel, soybeans) |
| Soup | Glass Soup Stock (Pork Extract, Chicken Oil, Others) (Contains Pork, Chicken, Gelatin), Soup Stock (Mackerel), Special Flavor Oil (Shrimp) |
| Noodles/Toppings | Noodles (Wheat), Eggs, Fish Powder (Mackerel), Seaweed (collected in waters inhabited by shrimp and crab), Soy Sauce (Soybeans, Wheat) for cha-siu, etc. |
Due to the nature of our kitchen facilities, we are unable to completely eliminate allergic ingredients. Please understand that we are unable to serve products to customers who have symptoms that may develop even in very small amounts.